We make great learning and teaching experience happen.
Read what some of our learners and tutors are saying about BrightHAT.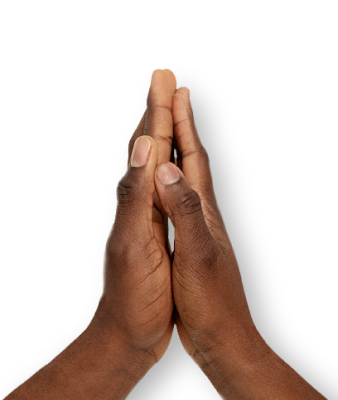 "I tried BrightHat for my younger brother when he wrote his jamb in 2021 and I am happy to recommend BrightHat to anyone that wishes for his ward to have excellent grades. My brother wrote jamb in 2021 and scored 180, barely crossing the jamb cutoff mark, but it wasn't enough to get him to his preferred school or course. We enlisted the services of BrightHat through a friend and he began the online classes. His improvement being so great that he landed a scholarship after he wrote Jamb the second time, scoring 252 points. They made sure he didn't spend his days sleeping or watching television and he always looked forward to his classes. I highly recommend Brighthat and their teaching techniques."

"I was a BrightHat student when I wanted to write my SATs. I can definitively say that they played a big role in my success in the test. Great tutors and great lessons equal great results. Thank you BrightHat."

"I would gladly recommend Brighthat to students with my full chest…The passion of everyone to get the best out of us is something you rarely found in tutors..Thank you all for your encouragement and the calls ☺️☺️☺️
….It's a great experience to pass through here…"

The efforts made by the tutors and the organizers to the success of the learners are very praise worthy, and would highly recommend that students enroll under this program to ensure success in their studies.

"This platform is the best when it comes to online tutoring. the tutors are world class standard and they give the best we can ever think of. i love you brighthat."

"Working at BrightHat has been a fantastic and fun-filled experience. The organization is a friendly environment where tutors are given a chance to grow in a friendly environment . I am glad to be part of this working team.."

"The BrightHat platform is user-friendly, dependable and has a robust set of features that enables me to deliver high-quality instruction to students. I have found the platform to be quite flexible and adaptable to the needs of students, allowing me to create lesson plans that effectively address each student's needs and challenges."

"I have had the opportunity of working at BrightHat, through the learner centered curriculum, we have been able to help a number of people to achieve their language dreams. The company's communication with the tutors is the best I have ever experienced. I strongly recommend BrightHat for learning needs."

"I have been tutoring on the BrightHAt platform for over a year now and it has been a wonderful experience. The platform is incredibly user-friendly, and I have been able to connect with a variety of students from diverse backgrounds, varying age and learning levels.
BrightHat team also helps to provide useful resources that make it extremely easy to deliver lessons. I am overly impressed by my lessons. I would highly recommend BrightHat platform for students looking to improve their grades or preparing for a particular exam as it is a safe and secure online learning environment.."